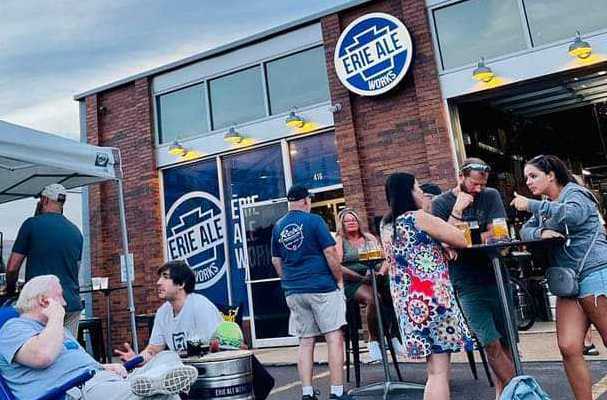 Welcome to Our Fun Garage.
Homebrewers turned commercial brewers, we started Erie Ale Works in one garage and opened up shop in another. We work our asses off everyday to give you the best beer, the best experience and the best story to share friends. Brewers are your bartenders.
We built this business from nothing, we donate our spent grain to a local farmer, we give to those charities we feel most passionate about, we contribute to a burgeoning local craft beer scene.
Stop in for a pint, flight, crowler or growler fill.