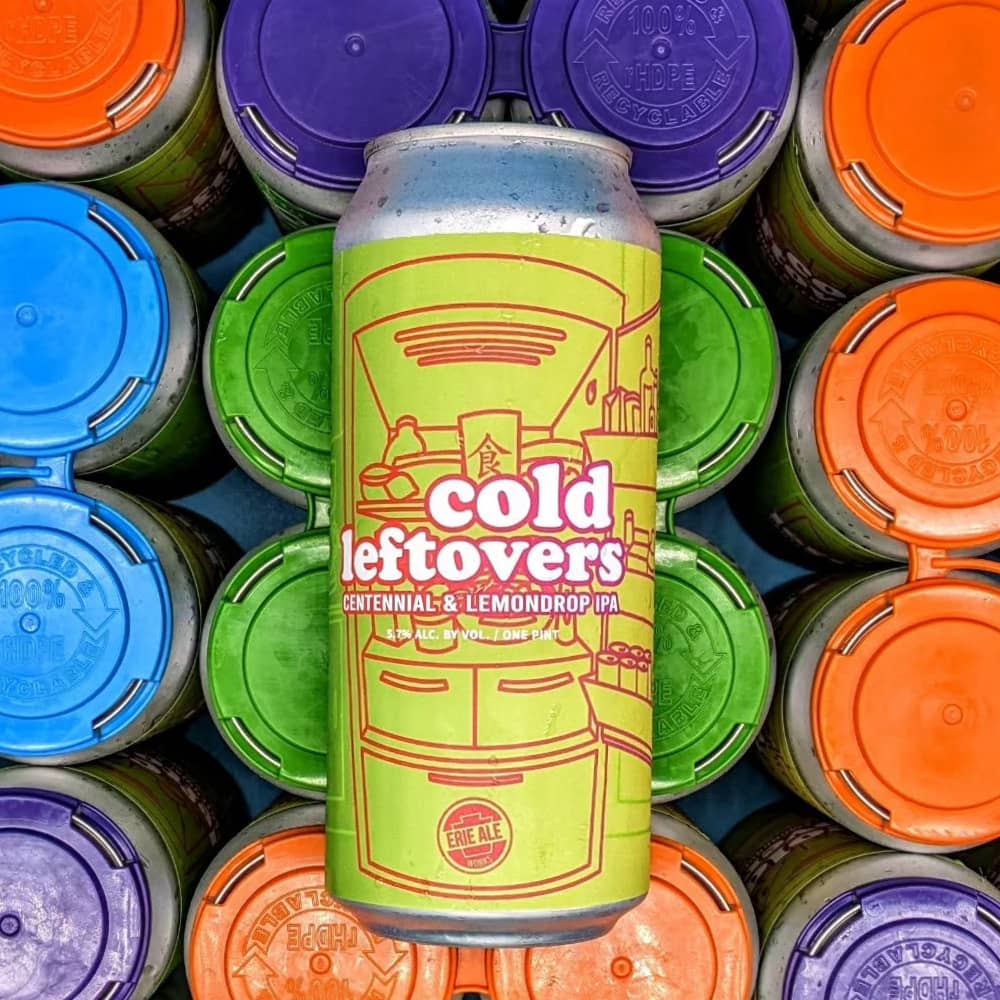 IPA
Cold Leftovers
Seasonal
What do you do when you have a bunch of spare ingredients? Make something delicious, duh!


Cold Leftovers
is a project that started with that same approach. After a few test batches a solidified recipe has formed. Starting with both Pilsner and 2-Row barley to create a soft and subtle malt base we then added 100 pounds of flaked wheat to add a creamy white head and smooth mouthfeel. Cold Leftovers is then hopped three times in the kettle and twice again in the
fermentor with both Centennial and Lemondrop hops, adding a bright lemon citrus flavor and a clean bitterness.
Fermented with our standard ale yeast, this crisp and refreshing IPA pairs best with three-day-old Tikka Masala, stale pizza and shredded cheese, straight from the bag!
Aroma:
Light pine with notes of citrus