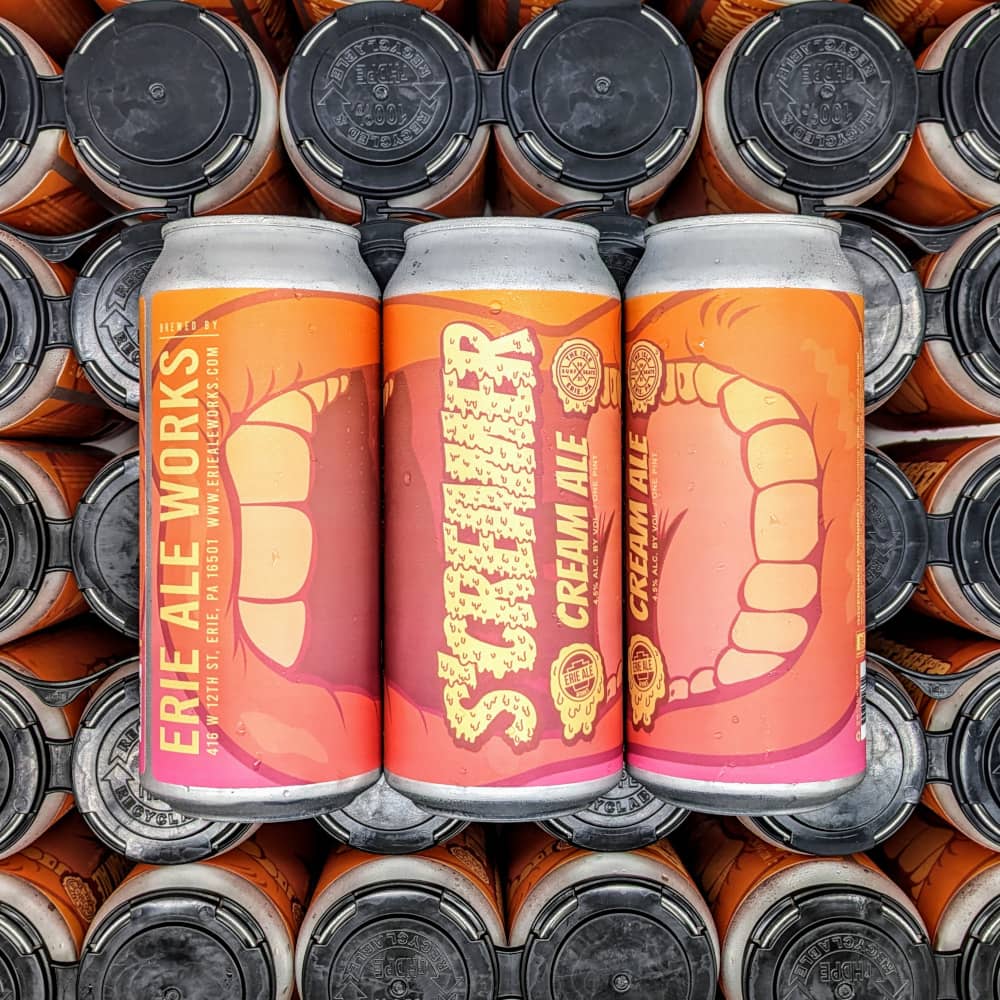 Cream Ale
S'Creamer
One day, long, long ago, we sat around and drank some beers with our buddy Dan from The Isle Surf & Skate. We talked about the usual stuff: the current geopolitical climate, the increase in mental health awareness inversely related to the decline in Velcro usage, and the latest in non-nutritive cereal varnishes being semi-permeable, but not osmotic.

As we discussed these usual, everyday topics we all came to the realization we had blown through a sizable amount of beers. We thought since we were all fans of crushing beer in quantity, we should both put together a beer we could share with others that were also fans of drinking beer in quantity. Dan came down for the brewday and added his expert opinions on mashing techniques, then helped us once again by expertly supervising our canning day.

S'Creamer is the result you see before you.

This sessionable, crushable, easy-to-drink-four-at-a-time 4.5% ABV Cream Ale features a light malt bill of adjuncts including flaked corn and flaked barley built atop a solid base of our favorite 2-row malt with a light sprinkling of Centennial hops along the way. We all agreed this beer is well suited for a late summer skate park session, driveway kick-flip competition, or just a bunch of King of the Hill impressionists looking to kill time.

Label design by Mark Nardo.

As always, brewed (and canned) with authenticity and conviction.
Flavor:
creamy, but not containing cream, that's weird