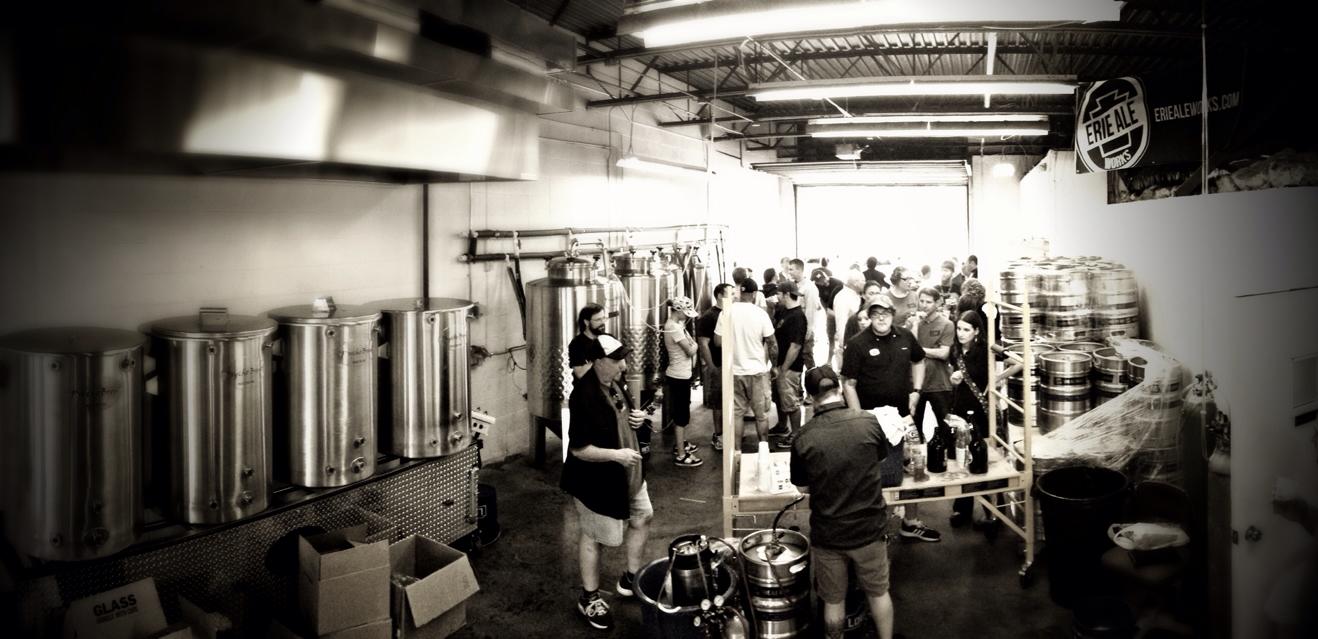 Some of you will remember opening day back in 2014. We had successfully brewed ONE beer and couldn't wait to release it through growler fills out of our borrowed draft box. It took us far longer to open up the doors than we anticipated, having taken possession of the space just six months before. At that time the regulations around our manufacturing license only allowed us to sell 64-ounce growlers to go, no on-premise consumption outside of samples was permitted. Thank goodness that rule changed in 2015...
Our second and third beers were English in style - an Ordinary Bitter and a Mild. We were firmly convinced that English-style beers had a chance to occupy a unique niche within our small craft beer market since those styles weren't regularly produced. Later on we learned why they weren't produced in any quantity...they didn't sell well. Get Hip or Split came next, our oatmeal stout we still make now and then.
A few years in we had developed a great following, becoming known as the DIY garage brewery where you could write on the walls and see some of Erie's up and coming rock and experimental music live in our shop. Food trucks parked in our lot regularly, the first of which being The Que Abides before his orange trailer even had a sign on it's side. We were finding our footing in business and in beer production.
Fast forward to October 2019 - a month after our fifth anniversary Erie Ale Works inked a big expansion deal with a local bank. We looked to increase our production ability eight times through a substantial capital investment and shop renovation. On October 1st we began demolition, the first step to transforming our small brewery into something Erie hadn't seen before.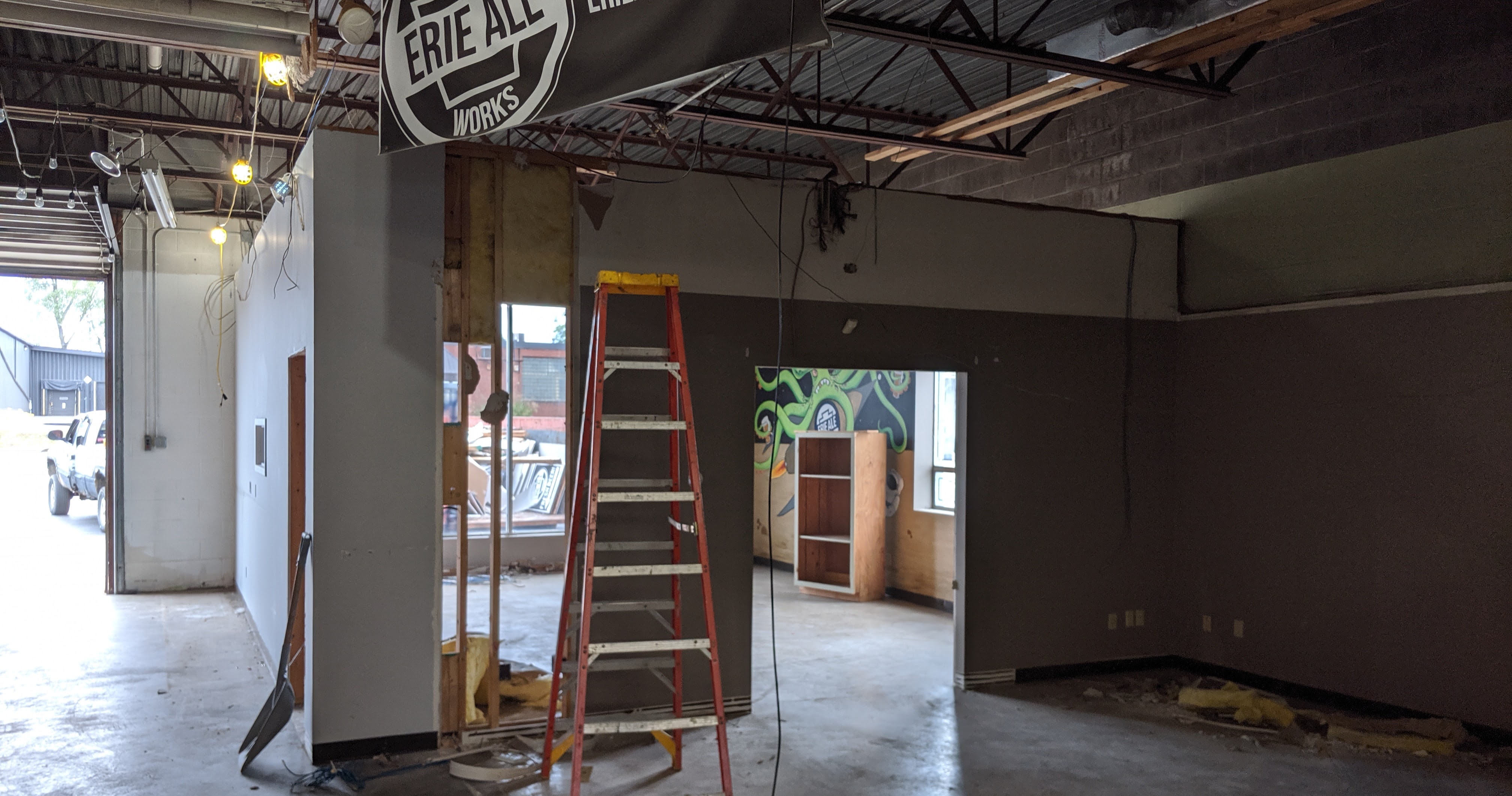 Fast forward again to mid-January of 2020, our new bar was complete, the shop space was completely renovated and we were ready to receive our shipment of brewing equipment from Alpha Brewing Operations out of Lincoln, NE. Beer was soon to be brewed at double the amount we previously were capable of, and lots of good times lay ahead!
But then, that pesky pandemic showed up and put us a bit behind schedule. We navigated installation of the new equipment as best we could given the circumstances while running dangerously low on our own beer, not having brewed a batch since late 2019. By late spring we brewed our first batch, aptly named Blast Off! (because were taking off of course!) and prepared to weather the pandemic summer storm, make a bunch of beer (and jokes) and carry on doing what we love.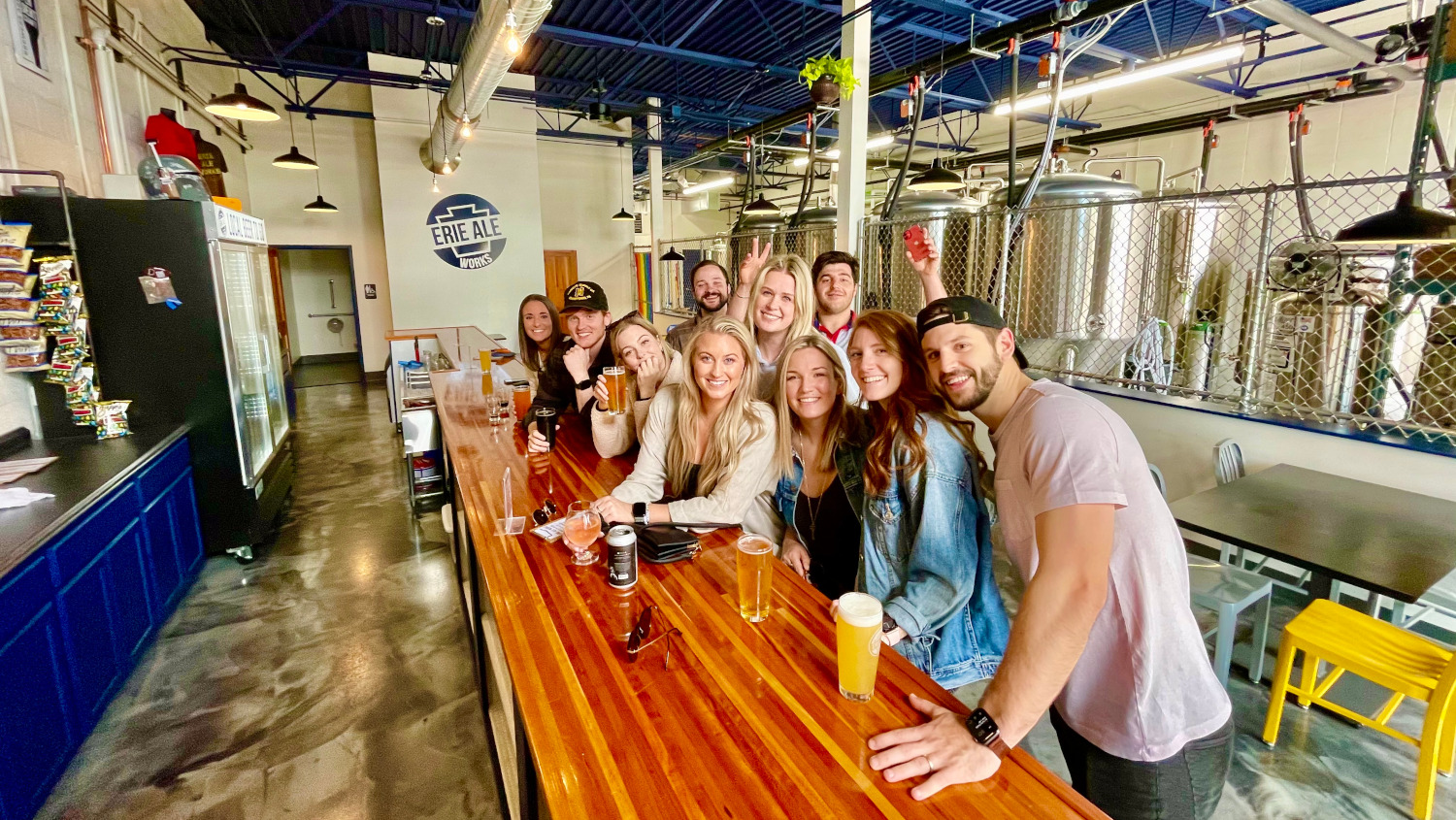 Here we are now a year later, having stared down countless challenges and offering our community some unique products we're quite proud of. We're taking this week to mark our anniversary, and we really have you to thank. Without you none of this would be possible - we wouldn't have a company, coworkers, and our beer. You make it all happen and we can't thank you enough for that. Hopefully you find time to stop by and have a beer with us this week. Our food truck friends will be working on some special menu items to pair up with our beer and there are some other tricks up our sleeve we'll unveil later on.
The week's schedule:
Wednesday: Hot Off the Press
Thursday: Bro-Man's Sammiches
Friday: The Que Abides & Northern Scoop Craft Ice Cream
Saturday: Pop-up at Edinboro's Highland Games
Sunday: Pop-up at Goodell Garden's Homegrown Harvest Festival
We'll see you at the shop!