You've seen the space-themed label. The tallboy can has appeared at events you've attended. And your friends have checked it in on Untappd while sitting at our bar. But what's the backstory? Where did it all begin?
Back in 2015 We grabbed a hold of the NEIPA style and ran headfirst with it, Nexus being our first attempt. Later came other hazy projects like Olaf, Metal, Bongcloud Attack, the Cross-Town Smackdown collaboration series, and Dagger Eyes. Nexus has become a mainstay in our product portfolio with nearly a year-round presence.
Okay cool, but where'd the name come from? Seinfeld of course, specifically the episode named The Maid. Here's an excerpt:
<Kramer calls Jerry>

KRAMER: I think it's over. We had a big fight, she threw me out, I started walkin', and now I'm lost downtown! I don't have any money. I don't recognize anybody. I miss home,
and I don't even know how to get there.
JERRY: What's around you?
KRAMER: I'm lookin' at Ray's Pizza. You know where that is?
JERRY: Is it Famous Ray's?
KRAMER: No. It's Original Ray's.
JERRY: FAMOUS Original Ray's?
KRAMER: It's just Original, Jerry!
JERRY: Well, what street are you on?
KRAMER: Hey, I'm on first and first. How can the same street intersect with itself? I must be at the Nexus of the Universe.
JERRY: Just wait there. I'll pick you up, and, Kramer, stay alive no matter what occurs, I will find you!
KRAMER: Aah!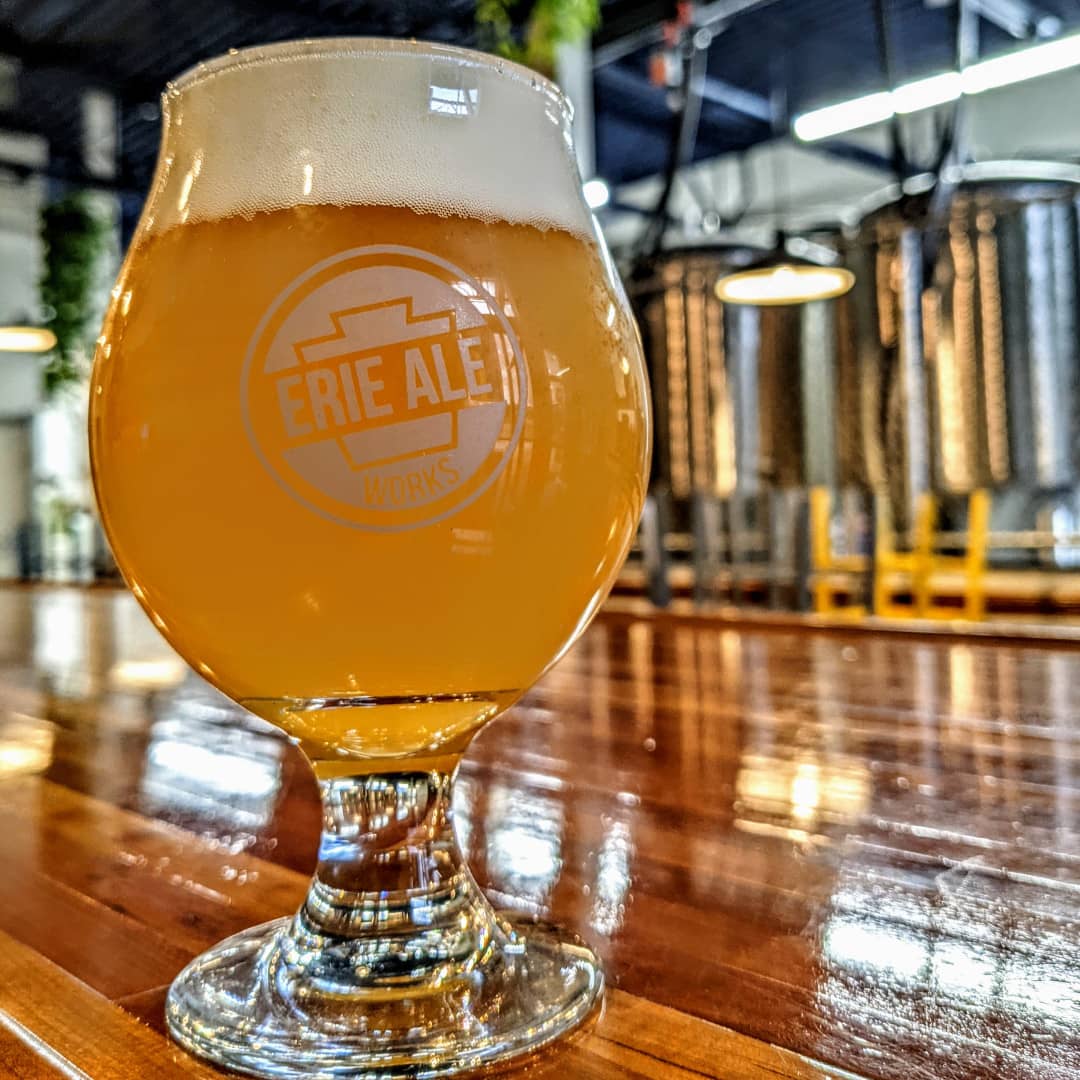 Since Steve brewed the first batch we knew we had a winner on our hands. It quickly became a customer and staff favorite. The expert blending of Citra, Simcoe, and Nugget hops puts a tropical fruit-esque aroma right on the nose from an effective hopping rate of 4 pounds per barrel (uh, that's a lot). These hops complement the citrus flavors organically developed during fermentation, blasting you in the face with aroma. Go ahead, stick your nose right in and you'll see what I mean.
We use our house hazy yeast strain that aggressively throws off additional fruit flavors during fermentation. Steve recently beefed up the alcohol percentage from 6.2% to 6.6% ABV, giving it a larger punch to pair up with the heavier hop bill, further entrenching Citra as the star of the show.
The 2-row malt bill is designed to provide a stable body, allowing the hops to really grab ahold of the liquid and stay in suspension for your enjoyment. An appropriate amount of flaked wheat, malted wheat, and oats is added to contribute to the hazed appearance and head retention. If you're down with hazy bois, this beer is easily drinkable by the 4-pack.
Tasting notes:
Ripe pineapple, soft citrus.
Availability:
On draft at our shop or 16oz. Cans.