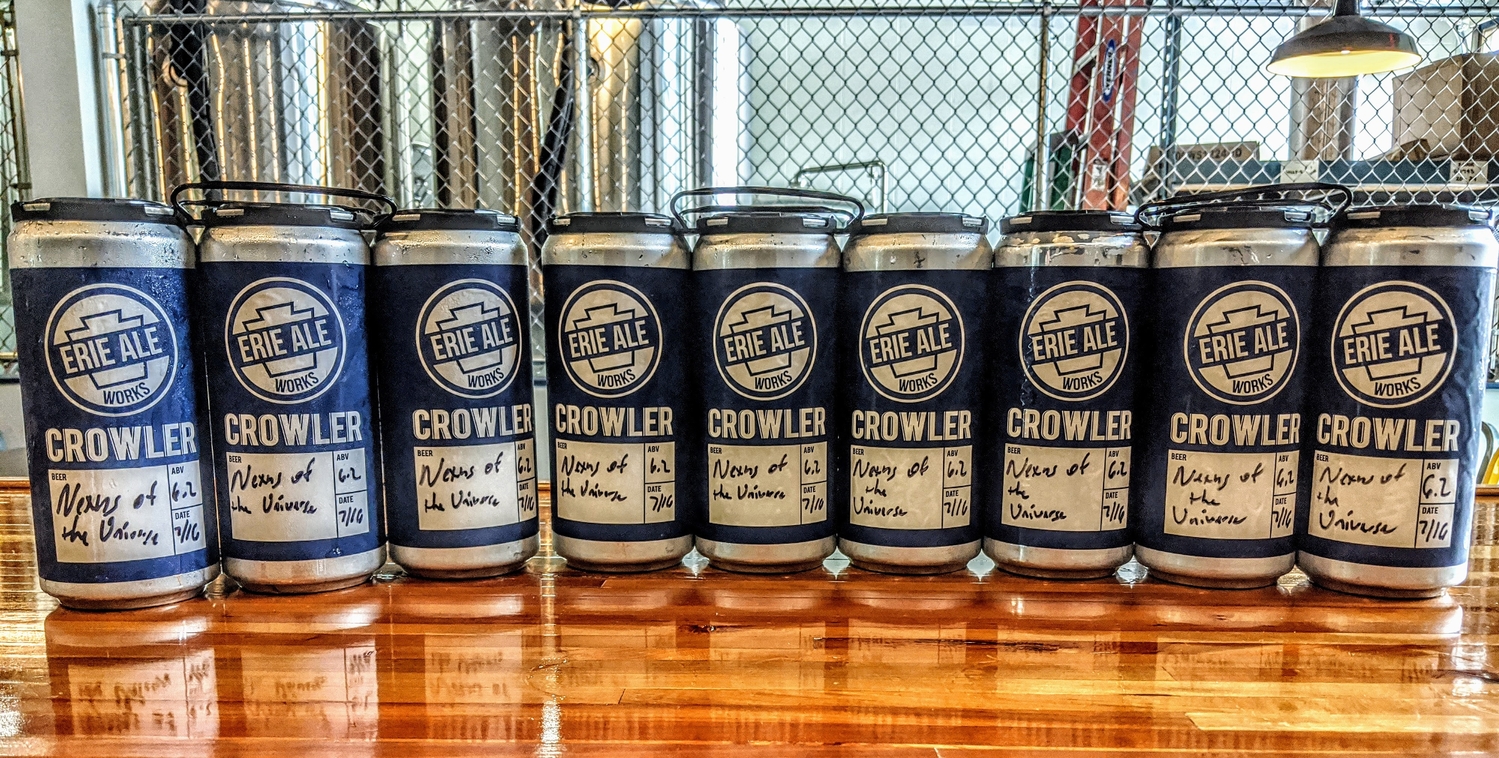 Rules Of The Road
The guidelines issued by state authorities are changing by the week, it seems. So here's a handy list of how we operate and how you can enjoy yourselves safely at our shop:
Social distancing is in full effect. Every individual (or party, if you arrive together) must be six feet from another individual or party
Capacity is limited indoors (5 or 6, depending on employees working), so outdoor seating is recommended, indoors the bar staff will instruct you where to sit
We affectionately call our outdoor seating the "Patio" since we set it up and tear it down each day
The "Patio" is a Bring Your Own Chair (B.Y.O.C.) situation since we frankly don't have space to store furniture at the shop
Each patron must wear a mask when not seated
Each patron must be seated at a table when indulging in a beverage, sans mask unless you drink beer through yours, which could be awkward
Each patron has to open a tab and enjoy a "meal", in this case an Uncrustables PB&J sandwich - a food truck on-site negates this (sorry, no more Ramen)
Outside growler fills are cool, but we'll sanitize the hell out yours before filling
We hose the place down with cleaning and sanitizing agents, including pens. If you just signed your tab, place the pen in the dirty jar.
Be cool ok? We didn't open a business to tell people what to do constantly, but we'll get through it if everyone chills out
If you simply don't feel safe and still want to patronize our brewery, you can visit our online shop and we'll ship right to you!
Have questions? Email Jeff at jeff@eriealeworks.com