Let's Get Cheesy
Beer is food.
As a microbrewery we're always playing with fun ways to include beer into our non-brewery lives, so when you have your next backyard get-together or sportsball party, we devised a beer cheese dip that you can whip up lickety-split and take with you.
Tattooed Lady, our popular blonde ale, is the perfect beer for this because it's light and refreshing, so the flavor you get is definitely "beer flavored". For a fun twist you can plop in your favorite IPA to lend hoppy, lemon-y flavor combos. Really the world is your oyster with this recipe when it comes to beer, but we're definitely biased and will continually use Tattooed Lady.
Prep time is speedy. Assembly-to-serving time clocked in right around 10 minutes for us, only because we didn't soften the cream cheese ahead of time. Sidenote, a good arm workout is beating up blocks of cream cheese with a spoon!
Did you make it? Email jeff@eriealeworks.com and let us know how it went!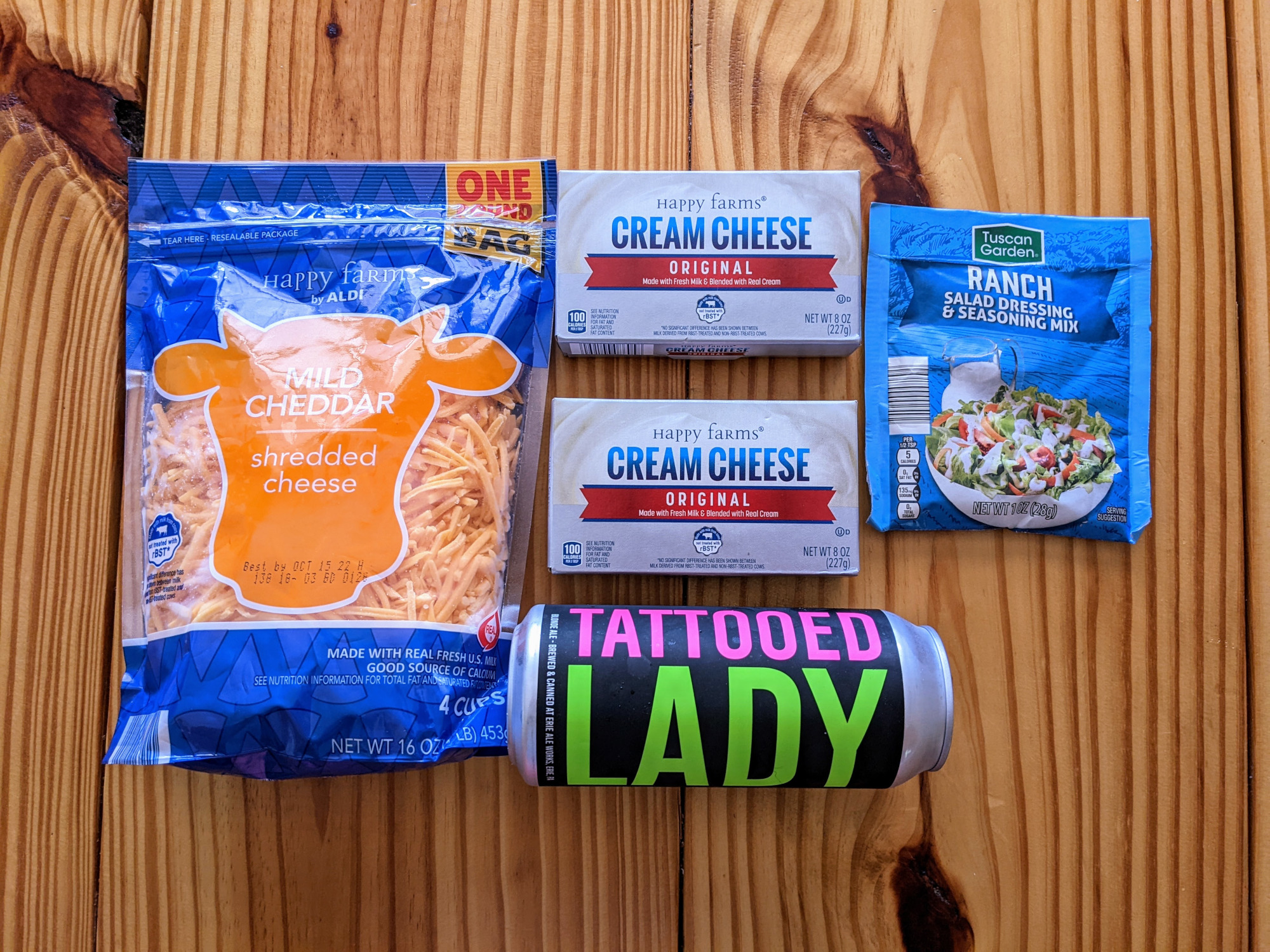 Ingredients
2 8oz. packages of block cream cheese, softened
2 cups shredded sharp cheddar cheese
1 pack of ranch dressing mix
1/2 cup of blonde ale (really any beer you wish, or even sparkling water for NA purposes)
Sturdy pretzels
Chopped green onion for garnish
Optional: toss in some red pepper flakes to spice it up
Directions
In a large mixing bowl, combine the cream cheese, beer and dressing mix. You'll have to beat the cream cheese depending on it's softness factor.
Stir in the cheddar cheese, top with green onion.
Serve with pretzels